Check out
Retrievr
(via
Matthew Kirschenbaum
). It allows you to find images in Flickr's archives by drawing in a little box. You can play with black and white (and find B/W photos), or add in color to search color photos.
I tried doing my best version of George W. Bush: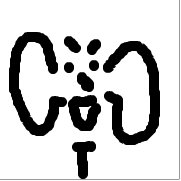 I didn't get the President, but I did get
this endearing floppy-eared creature
.
Then I tried a heart: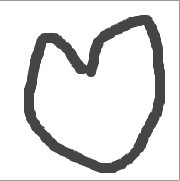 And I got
this result
, which is pretty good.
According to the
"About" page
, the plugin isn't designed to recognize faces or objects, just shapes. So the result is equally good (or bad) if you use obviously abstract shapes: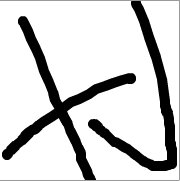 That leads you to
this
. Not bad, eh.
Enjoy.